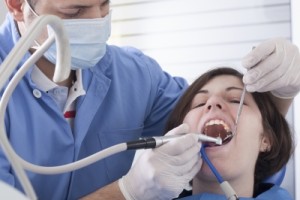 Do you want to enhance your smile? If you have missing teeth, cracked teeth, and other dental health issues, we can help. At Cherry Creek Dental we provide restorative dental treatments to enhance your smile and restore your confidence. Here are some of our top restorative dental treatments.
Dental Crowns
For teeth that have had numerous fillings, dental crowns may be the best option. A dental crown is made to look just like a traditional tooth using porcelain material. We will begin by sanding down your existing tooth to prepare it for a porcelain crown. The new crown is made to look like your other teeth, making it hard for anyone to detect that it is not your real tooth.
Dental Implants
A dental implant is surgically embedded into your jaw bone with a titanium screw. Once the screw bonds with the jaw bone properly, we will secure a porcelain tooth to it. An implant is a great way to restore your smile, and prevents you from needing dentures.
Dental Veneers
Do you have front teeth that are not shaped properly or are badly stained? Veneers may be the best solution for you. A dental veneer is a very thin porcelain sheet that is cemented to the front of your tooth. The dentist will need to shape and prepare your tooth to have the veneer cemented to it. A dental veneer can hold up well against routine eating, but you may need to have it replaced every 10 years based on the location of the veneers.
Dental Bridge
If you are missing a tooth and you do not want to use dental implants, you may be eligible to use a dental bridge. A dental bridge is made from metal and porcelain. It will be fitted to your mouth to provide you with a complete smile once again. The bridge is a fake tooth that is attached to your existing teeth. However, the other teeth next to the missing teeth will need to be crowned so the bridge can work properly. For the dental bridge to last and protect the teeth that are still "live", you must properly floss and brush the bridge.
Complete Reconstruction
A complete reconstruction may include root canals, extractions, and braces. Speak to our Cherry Creek Dental office today to find out what options are available and what you can afford.