Our dental team is understanding of your oral health needs, and we strive to provide each patient with the correct information related to oral health. We have created an environment that is family-friendly and we welcome patients of all ages. Since we opened, our dentist's have been proudly serving the Richmond and surrounding communities. We invite you to contact our office today to receive high-quality, compassionate dental care. Schedule an appointment, (435) 258-2301, as we are eager to meet you and care for your families oral health needs.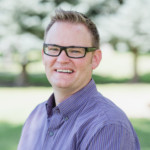 Dr. Brandon Priebe
Dr. Brandon Priebe was born and raised in Spokane, WA. After graduating high school, he went on to serve an LDS church mission to Argentina where he learned Spanish. Upon completion of his service he attended Ricks College (now BYU-Idaho) where he met his wife Emily. He followed Emily from Rexburg to Boise while she attended dental hygiene school. Seattle, WA was the next stop on their adventure where Dr. Priebe attended the University Of Washington School Of Dentistry. After finishing dental school they moved their small family back home to Cache Valley, so they could be close to family and friends. He enjoys most all types of athletics and spending time with his beautiful wife and 4 children.
Dr. Priebe enjoys all aspects of dentistry, from traditional fillings to surgical procedures such as wisdom teeth and implants. He has continued expanding his knowledge by attending many different continuing education courses and learning the many different facets of dentistry including Invisalign and traditional orthodontics. He offers crowns & veneers, as well as whitening, and conscious sedation for those that may be fearful or for longer, more involved treatments. He especially enjoys the patient interactions that occur each day in the office and the friendships that develop while helping those he is serving. Dr. Priebe looks forward to many years of serving the wonderful people of Cache Valley.
Dr. Anthony Larson
Dr. Larson has been practicing dentistry at Cherry Creek Dental since 2001. He loves being a part of the Cherry Creek team and he especially loves the people he gets to visit with and care for. Dr. Larson grew up in Cache Valley and his parents still live in Richmond. He graduated from Sky View High School and Utah State University (cum laude) before graduating from the University of Iowa school of dental medicine. After graduating with honors, he moved back to Cache Valley with his wife Barbara and their six children. Dr. Larson especially enjoys "comprehensive family dentistry". He enjoys seeing the whole family – even the 3 and 4 year olds! Since dental school, Dr. Larson has done extensive additional training in same day crowns, root canals, dental implants, and wisdom tooth removal so that he can provide truly comprehensive care for the Cherry Creek dental family. The Larson's now live in Smithfield and enjoy being in the mountains behind their home whenever possible.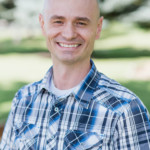 Dr. Curtis Taylor
Dr. Curtis Taylor, son of Faun and Ed Taylor, was born and raised in Cache Valley. As a youth, Dr. Taylor was very active in sports, scouting, and academics. Dr. Taylor graduated with honors from Sky View High School followed by a full-time service mission in Guatemala, where Dr. Taylor learned to speak fluent Spanish. Upon his return, Dr. Taylor attended Utah State University graduating with an honors dual degree in Biology and Spanish. It was at Utah State that Dr. Taylor met and married his wife JoLynne Hunsaker, raised in Tremonton.
Dr. Taylor graduated from Dalhousie University, in Halifax, Nova Scotia, Canada. While in dental school, Dr. Taylor and his wife had two sons, Samuel and Charlie, both dual citizens (Canadian and American). Dental school was an amazing experience where Dr. Taylor was able to hone his skills and learned to love dentistry while living in one of the most beautiful places on earth.
Dr. Taylor took his first Job in Garden City, Kansas practicing community and public health dentistry. As one of the only Spanish-speaking dentists in Kansas at the time, Dr. Taylor was very busy practicing full scope general dentistry. It was in Kansas that Dr. Taylor's third Son, Nicholas, was born. After four years in Kansas, Dr. Taylor fulfilled his dream of moving back to Cache Valley, where he has been practicing public health as well as private practice dentistry.
Dr. Taylor loves his profession. He performs all aspects of dentistry: general restorations, crown and bridge, endodontics, oral surgery, implantology, pediatric care and cosmetic dentistry. Dr. Taylor is constantly learning new techniques and strategies through continuing education to better his skill set and offer the most up to date techniques and services. Dr. Taylor is an active member of the ADA and UDA, and is a board certified dentist in the USA and Canada.